Welcome to VR Stop! - Serving West Michigan's VR need since 2016! Visit our new location within the Lakes Mall in Muskegon, Michigan. We provide customers with private VR Booths for a truly immersive Virtual Reality Experience. Each booth is furnished with the newest in VR Ready™ technology computers, the most advanced HMD's on the market and a constantly expanding list of games and experiences. Come experience Virtual Reality! Press the "Book Now" button to book your Virtual Reality appointment. See you in VR!
VR Stop Gaming Center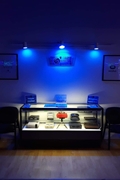 Take your gaming to the next level! VR Stop Gaming Center offers the most affordable Virtual Reality packages in Michigan! We also offer membership programs, birthday party packages, group discounts, mobile events, game tournaments, retro gaming and more. Experience Virtual Reality! Press the "Book Now" button to reserve your spot.
VR Stop Gaming Center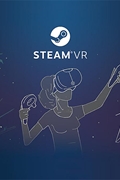 What is Virtual Reality? - In technical terms, it is a three-dimensional computer generated environment which can be explored and interacted with by a person. That person becomes immersed in this virtual world and can manipulate objects or perform a series of actions. VR Stop Gaming Center provides customers the equipment required to enter these virtual environments. You can explore the solar system, delve into historical events, travel the ocean or tour exotic locations around the world!
5600 Harvey St., Muskegon, MI, 49444
1-231-421-4797
Tuesday

Wednesday

Thursday

Friday

Saturday

Sunday

4:00pm - 8:00pm

4:00pm - 8:00pm

4:00pm - 8:00pm

4:00pm - 9:00pm

11:00am - 9:00pm

12:00pm - 6:00pm